---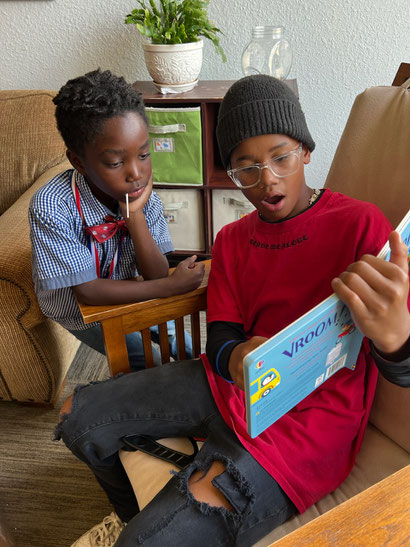 Adventure! Mystery! Knowledge! Books are a doorway to the world and feed the desire to know more about the things around us. 
Thanks to Caitlin Brosseau and those who support her cause, the children at New Mexico Baptist Children's Home & Family Ministries can jump into a new adventure or learn all they can about a historic person. They can dive into the wonders of the world or soar on an ancient bird. 
Caitlin is a stay-at-home wife and a homeschooling mom of eight. She graduated with a degree in English and a minor in communications from Wayland Baptist University. 
Her mission is sharing literacy and love of learning with kids - and the kids at heart - everywhere! Through PaperPie's various programs, and with the help of generous friends and family, she has been able to donate books and money to local causes dedicated to the health and development of children. She hopes to get more books in the hands of New Mexican children soon. 
Caitlin donated $2400 worth of books to the Home; the children (and staff) were so excited. We are so blessed with generous donors, volunteers, and supporters of this ministry. 
Thank you, Caitlin and friends, for your generosity and work to promote lifelong learning.