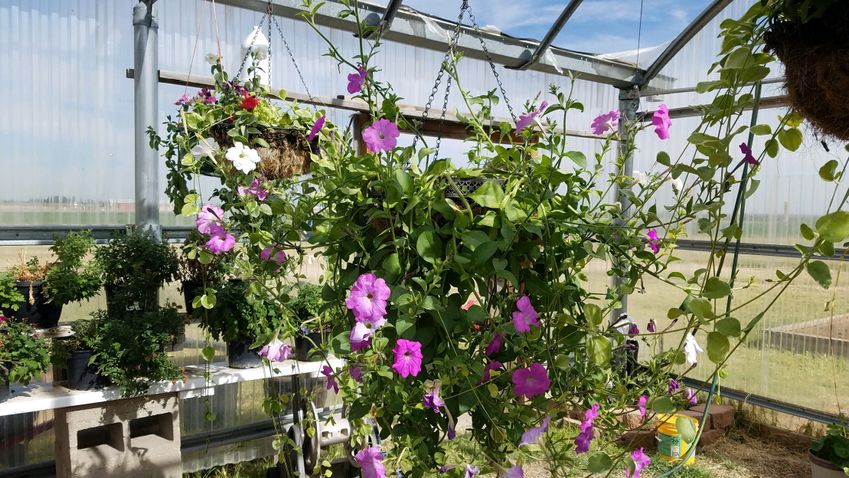 Around these parts, we don't actually start celebrating spring until the first of May. We patiently wait for the last frost, and sometimes even the last snowfall before we really start acting like it is springtime. We hold off planting gardens and wait to plant flowers and outside plants. I just love the spring months! 
Weeds, however, seem to pop up while we wait for the month of May to begin. Weeds are a very interesting thing in God's creation. We can learn a lot from weeds. They tend to grow and flourish in the harshest of climates, do not require much water, are hardy and strong, and aren't easily defeated.   
All of us like the "weeds" are a beautiful part of God's good creation. What we call weeds, God calls lovely flowers.  Have you ever stopped to admire the sight of wildflowers showing off?  Or watch hummingbirds and butterflies find nourishment among the colorful blooms of unlandscaped flowers? They are all a part of God's good creation.  Sometimes we need to remind people how much God loves them and how important they are to him.  
Take the time to really look at the blossom of that weed in your yard.  Each is unique and, in their own way, a thing of beauty. People are a lot like weeds, each one of us precious and beautiful, and special to God, our Father. 
As you and your family enjoy this springtime season, think of the beautiful things in life, the beautiful people you know and love, and those around you. Think of the beautiful flowers and plants that spring up. And yes, think of the "weeds." How fortunate we all are to be made by God! 
Pray for us each day as we reinforce to the kids in our care how special and how loved they are.