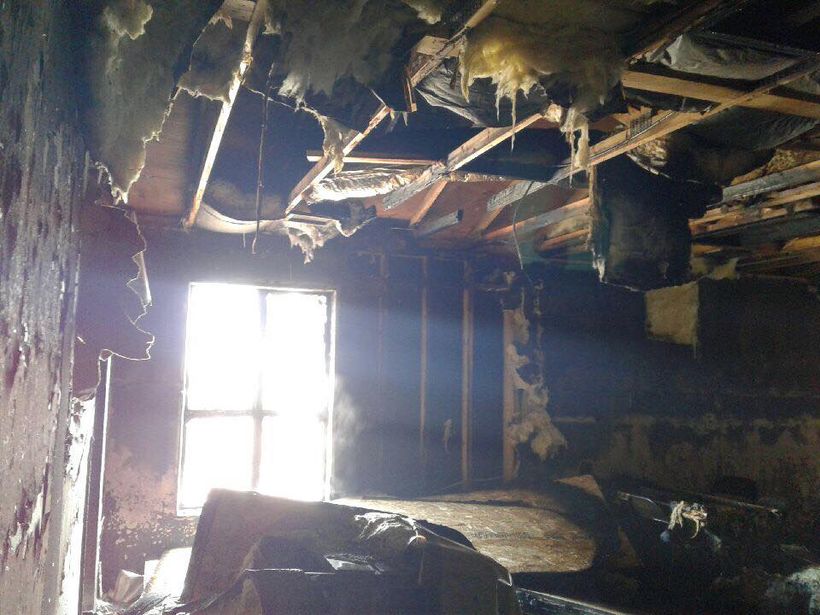 Last Sunday morning, we received a disheartening phone call.
The cottage on our first-ever satellite campus in Estancia, NM had caught fire. Intense heat and flames caused ruin throughout the entire structure. A local fire marshal informed us the fire was caused by a fault in a fluorescent light ballast–something we could have not foreseen happening.
President of NM Baptist Children's Home & Family Ministries, Randy Rankin, spoke on the incident:
"This is a tragedy. But there's a song, 'God On the Mountain', and some of the words go like this: 'the God in the mountain, is still God in the valley. The God of the day, is still God in the night. When things go wrong, he'll make them right'.
This incident definitely feels like a valley.
For the last year we've put a lot of work into this new project. The building was gifted to us, and we were thrilled at the opportunity. Central NM is an area of great need in terms of child welfare. The project was near completion and we were eager to begin work there.
Of course, we've now experienced a huge, unexpected obstacle. But that will not stop us from pushing forward to complete the work God has called us to.
Mr. Rankin went on to say  this:
"With God still in charge, we will continue on. We will rebuild, and continue the project in order to serve children in the central part of our state".
Our Estancia campus was protected by insurance, which we hope will help cover most of the repair costs. But if you'd like to make a donation towards the Estancia project, we'd gladly receive any financial support you'd like to give in order to help with rebuilding (if you choose to do so, please specify that your gift is for Estancia on the donor form).
As always, we ask that you please pray for our organization and this project, especially as we take on this obstacle before us.