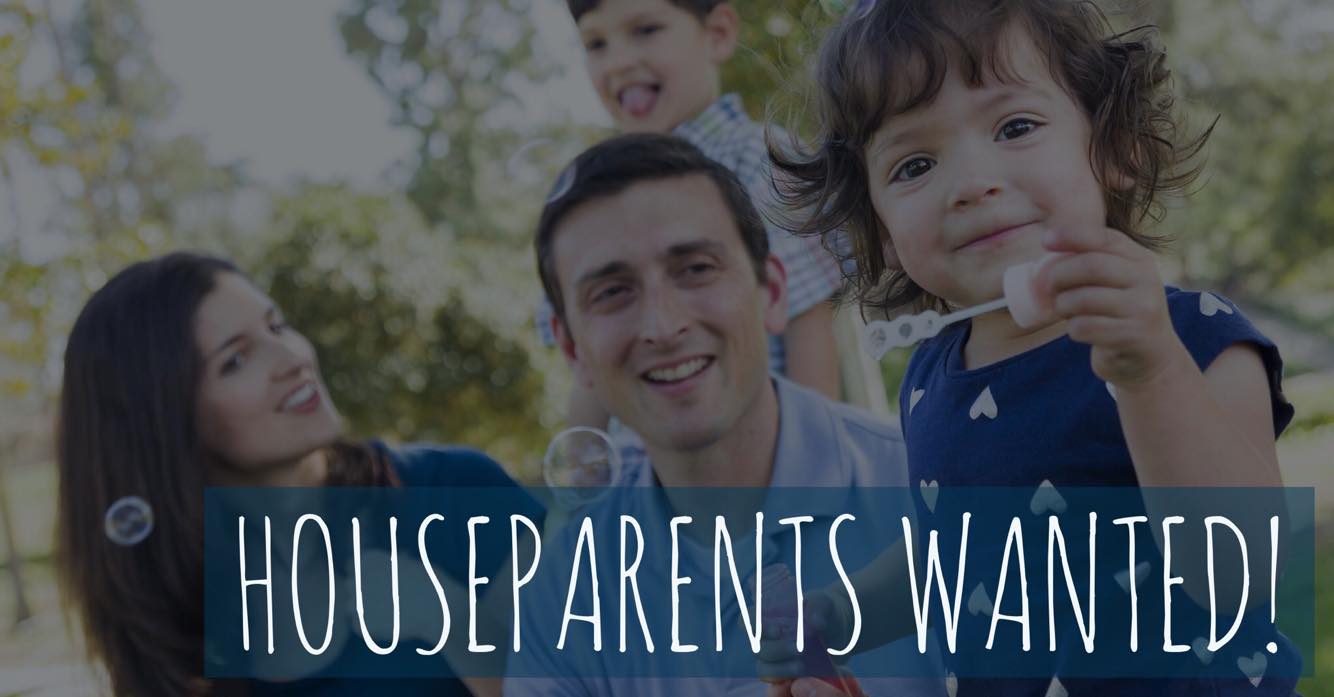 Since 1919, NMBCH has been bringing hope to the lives of children in New Mexico. Our houseparents are on the front lines of this mission field and experience many challenges and difficult days as they labor to bring the gospel to hurting children and families.
We are currently searching for husband and wife couples (families with up to two children living in the home) who feel a strong calling from the Lord to work with children. Prospective couples must have a kingdom focus and a gospel-centered life.
Our missionary couples live in provided housing and will be parenting up to 9 children. Just like parents, our houseparents carry a great amount of responsibility. This includes meeting needs such as cooking, teaching life skills, homework help, recreation, etc.
In addition, houseparents are to encourage spiritual growth and guidance by leading their household in daily devotions, prayer, active church membership and the demonstration of the gospel in their own lives.
Often, our children have never seen a godly marriage lived out before them. The Bible uses the example of marriage as a picture of Christ and his church. Therefore, before considering this position, a husband and wife should pray diligently and assess their marriage in light of the example they would set before our children. How do you handle frustrations, conflict and challenges? Children need to see their houseparents work these things out in a God-glorifying manner.
Successful missionaries will be flexible, organized, teachable and have a good sense of humor. Salaries begin at $40K per couple with additional benefits that include housing, utilities, food, insurance and 403(b) retirement contributions. The children attend school during the day, which has allowed some of our houseparents to pursue additional education or seminary training online. Some employees may be eligible for seminary tuition assistance.
When asked what would make someone a great houseparent, 6-year-old "J" responded, "Someone who will build Legos with me." Because of this, Lego building experience is preferred but not required ("J" is willing to teach you).
Serenity Richard,
House Parent of NMBCH
---
Interested in being a part of these children's lives?! Acting as their houseparent?! Get in touch today and learn more!
(You may fill out this form below, and we'll get back with you ASAP!)