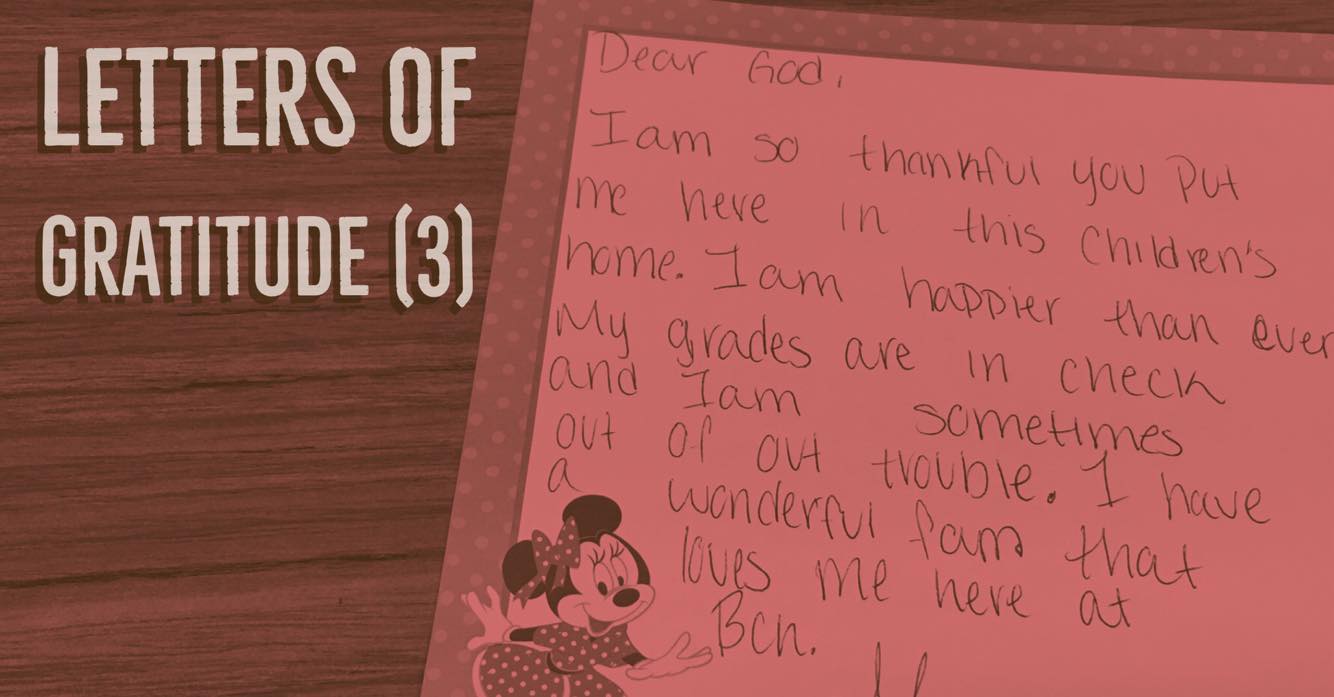 This Christmas season, we asked our kids to take some time to think about the things they were thankful for. They each wrote a letter to express gratitude for those things. As we ourselves were touched by what they'd wrote, we wanted to share with you some of the things they had to say.
Note: Some letters have been edited to protect the identity of children in our care. 
"Fam", Maria, age 16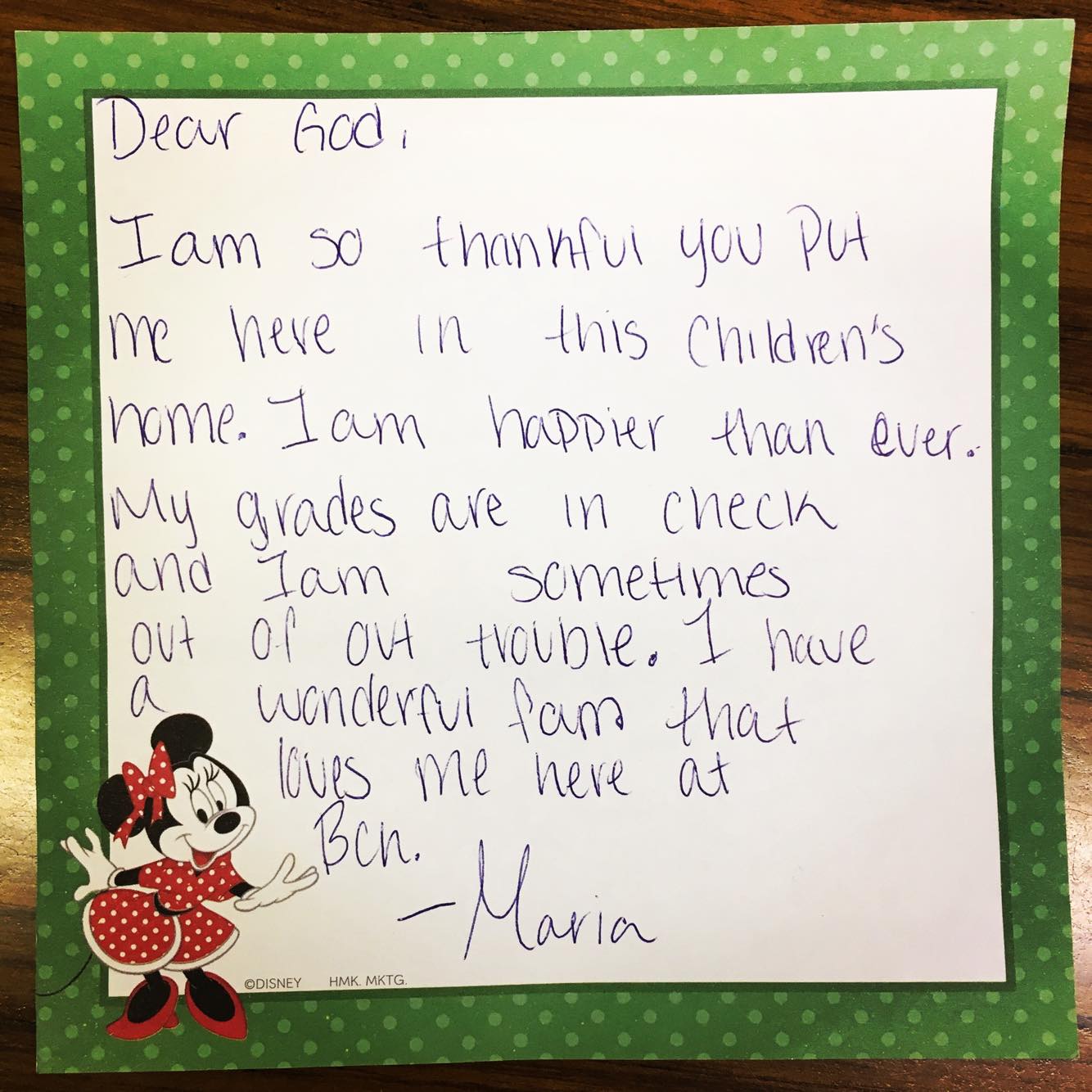 Dear God,
I am so thankful you put me here in this Children's Home. I am happier than ever. My grades are in check and I am sometimes out of trouble. I have a wonderful fam that loves me here at BCH.
-Maria
"I Am Thankful For...", A, age 12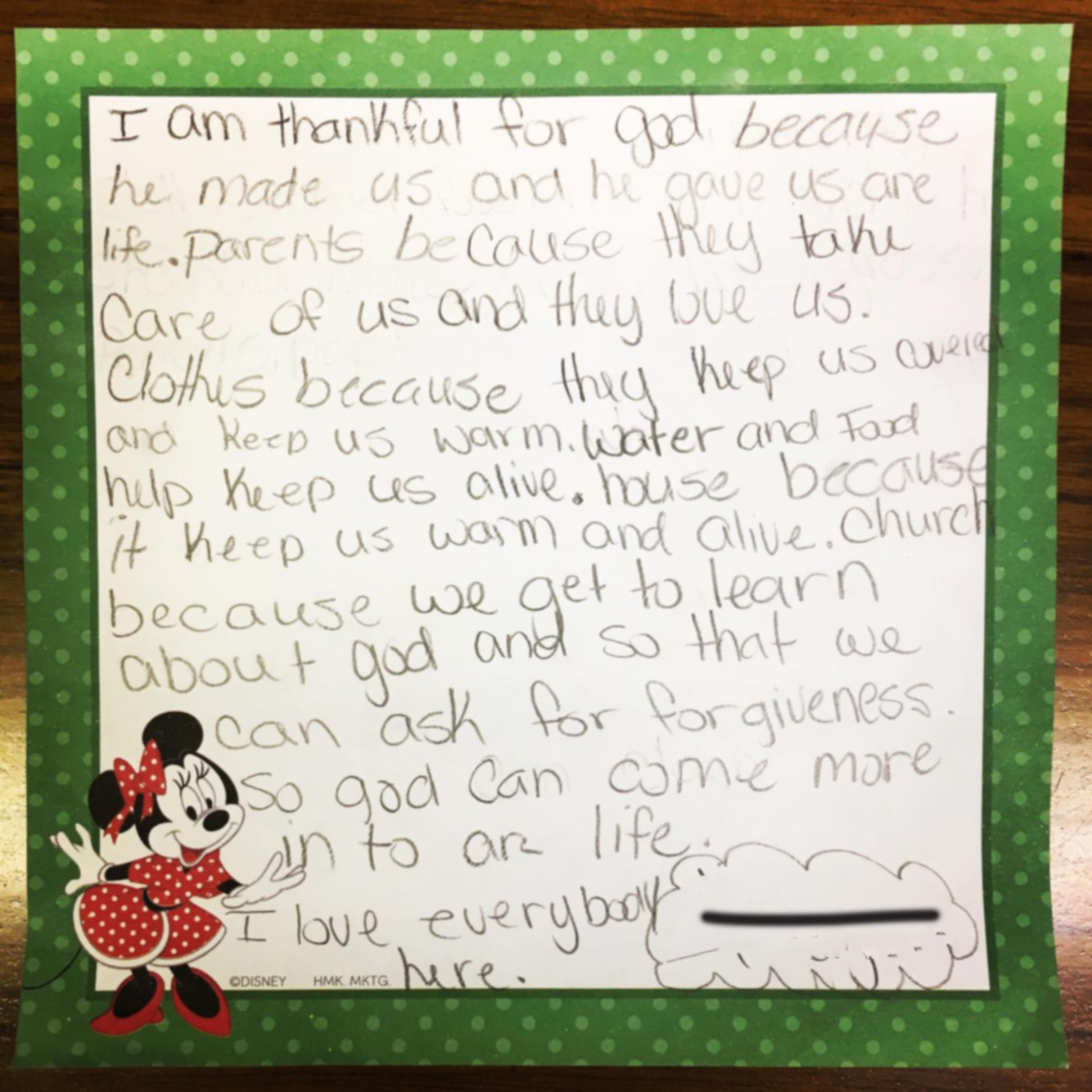 I am thankful for God, because he made us and he gave us our life. Parents because they take care of us and they love us. Clothes because they keep us covered and keep us warm. Water and food help keep us alive. House because it keep us warm and alive. Church because we get to learn about God and so that we can ask for forgiveness. So God can come more into our life. I love everybody here.
-A
These letters are part of a series–see more of what our kids had to say!