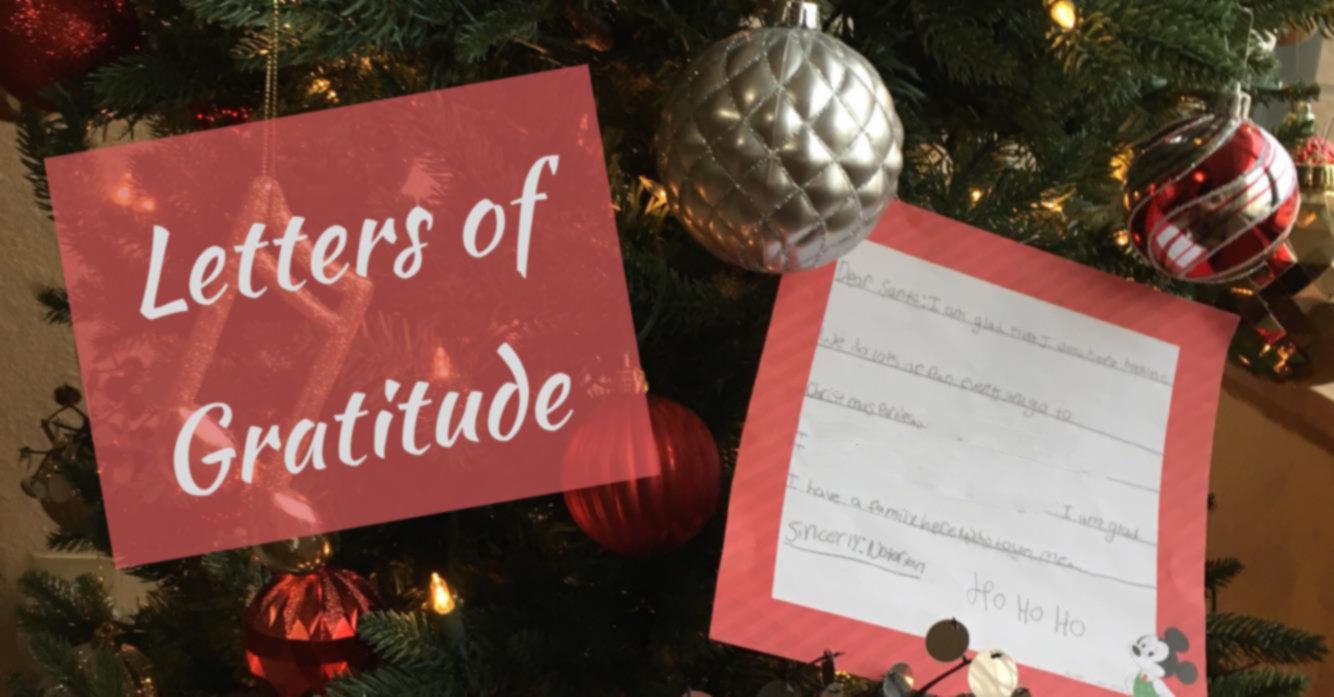 This Christmas season, we asked our kids to take some time to think about the things they were thankful for. They each wrote a letter to express gratitude for those things. As we ourselves were touched by what they'd wrote, we wanted to share with you some of the things they had to say.
"Lots of Fun (and Love)", Notoryan, age 12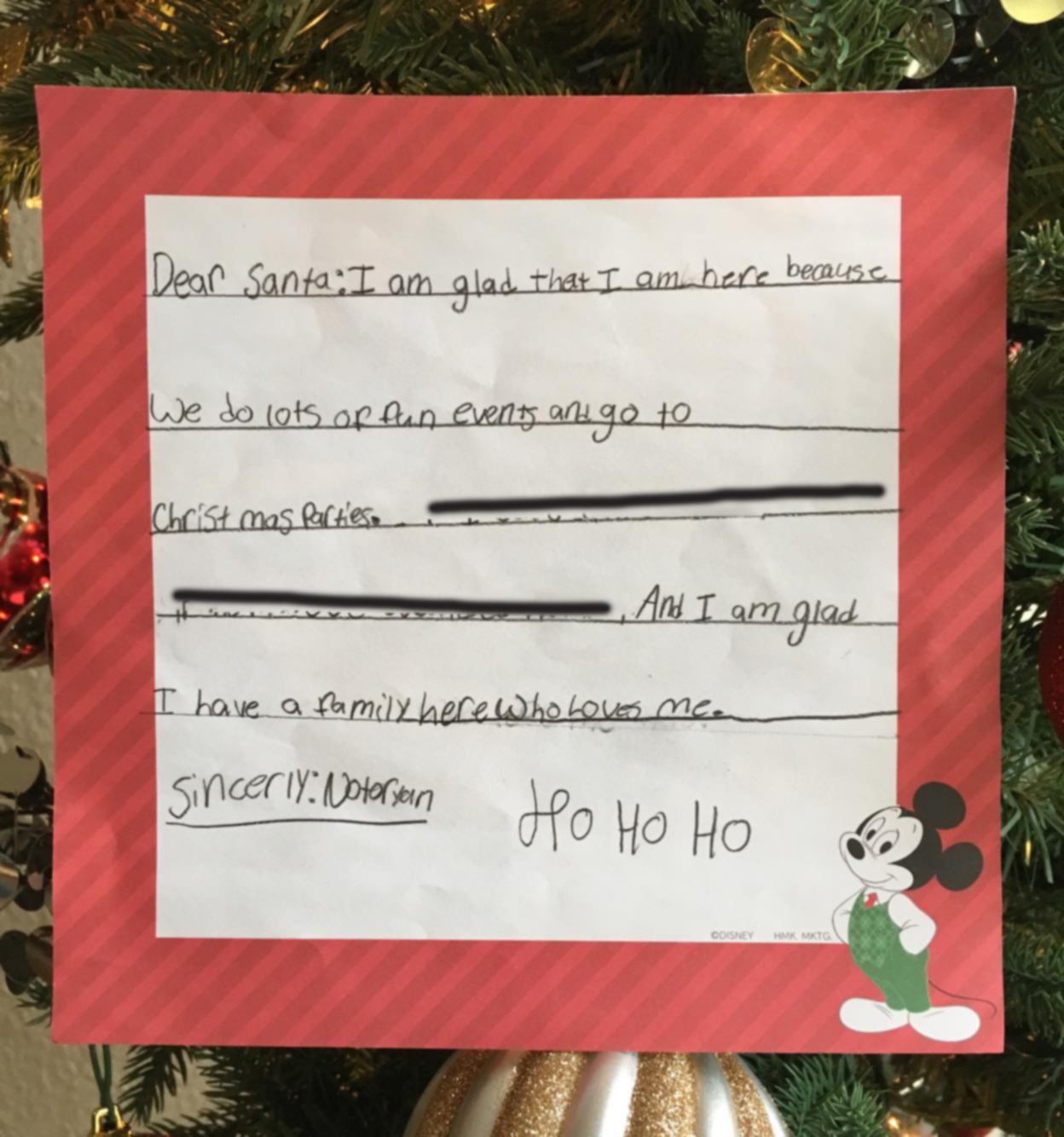 Dear Santa,
I am glad that I am here because we do lots of fun events and go to Christmas parties. (Part of this message has been hidden to protect the identity of family). And I am glad I have a family here who loves me.
Sincerely, 
Notoryan
"Simple Things", Mario, age 18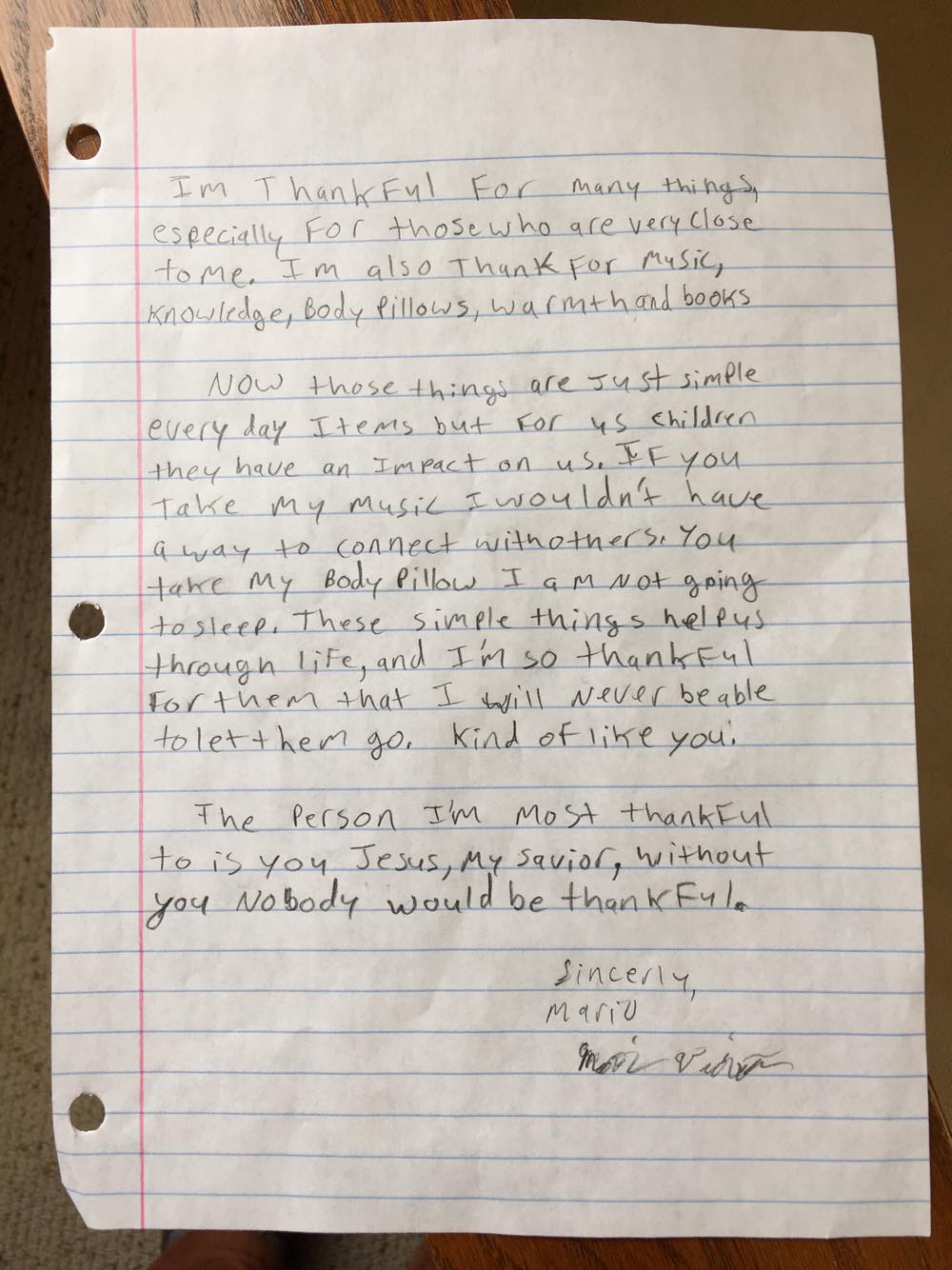 Dear Jesus,
I'm thankful for many things, especially those who are very close to me. I'm also thankful for music, knowledge, body pillows, warmth, and books.
Now those things are just simple everyday items but for us children they have an impact on us. If you take my music I wouldn't have a way to connect with others. You take my body pillow I am not going to sleep. These simple things help us through life, and I'm so thankful for them that I will never be able to let them go. Kind of like you!
The person I'm most thankful to is you Jesus, my savior, without you nobody would be thankful.
Sincerely,
Mario
"Breath In My Lungs", Ryleigh, age 15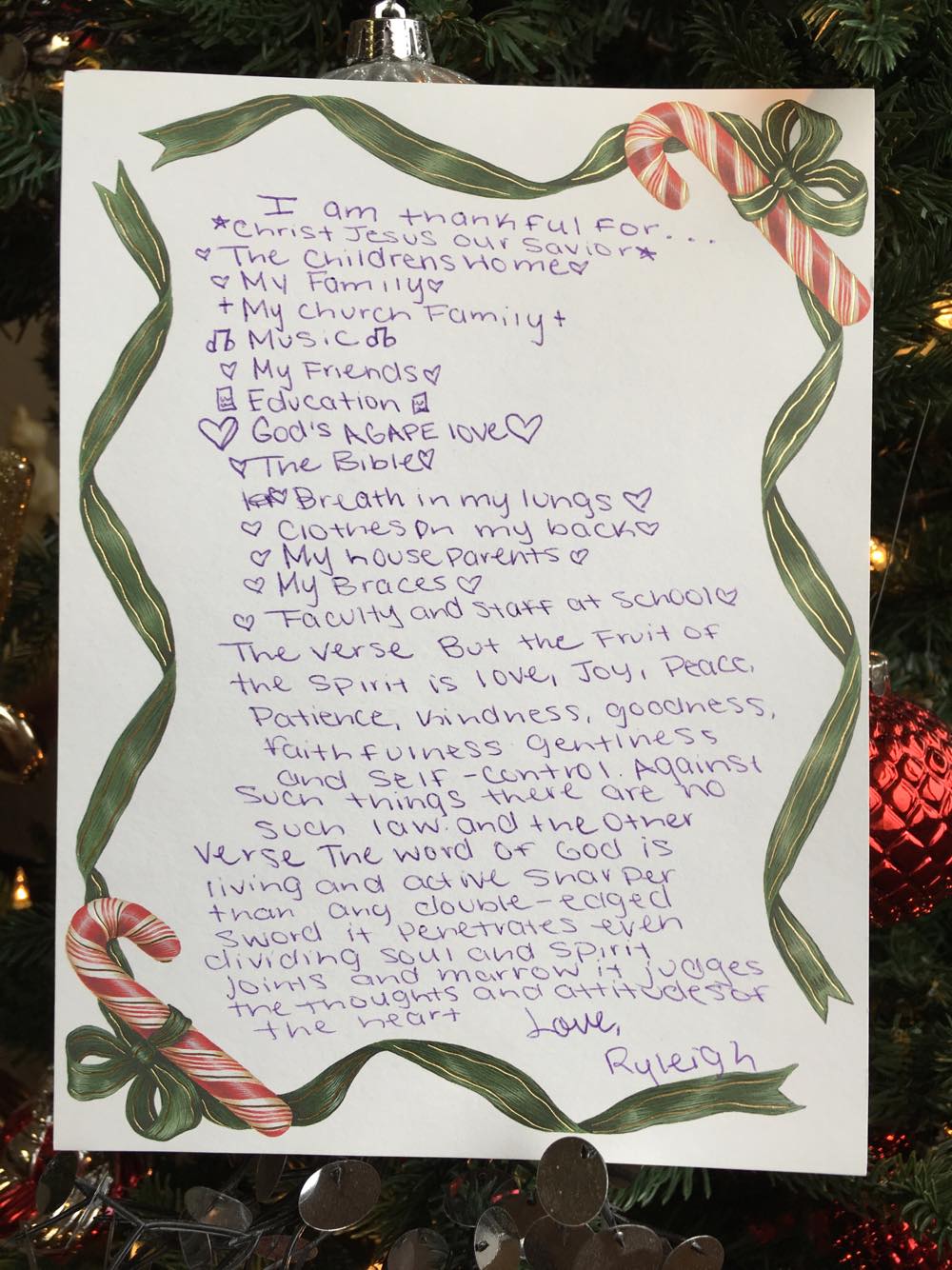 I am thankful for...
Christ Jesus our savior

The Children's Home

My family

My church family

Music

My friends

Education

God's Agape love

The Bible

Breath in my lungs

Clothes on my back

My houseparents

My braces

Faculty and staff at school
The verse (she references Galatians 5:22-23)–"But the fruit of the Spirit is love, joy, peace, patience, kindness, goodness, faithfulness, gentleness, and self-control. Against such things there are no such law".
And the other verse (she also references Hebrews 4:12)–"The word of God is living and active, sharper than any double-edged sword, it penetrates even dividing soul and spirit, joints and marrow; it judges the thoughts and attitudes of the heart".
Love,
Ryleigh