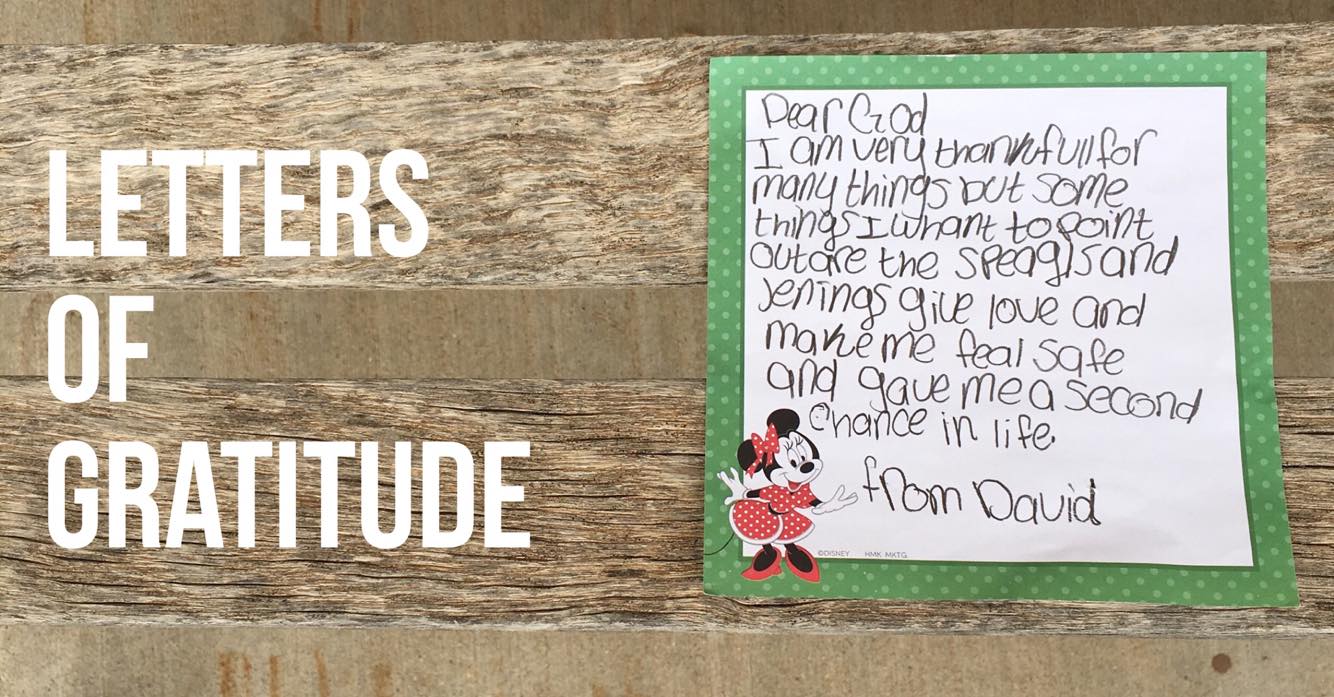 This Christmas season, we asked our kids to take some time to think about the things they were thankful for. They each wrote a letter to express gratitude for those things. As we ourselves were touched by what they'd wrote, we wanted to share with you some of the things they had to say.
"Second Chances", David, age 12
Dear God,
I am very thankful for many things but some things I want to point out are the Speegles and Jennings. [They] give love and make me feel safe and gave me a second chance in life.
From David
"Thank You For Letting Me Stay Here" Emilio, age 9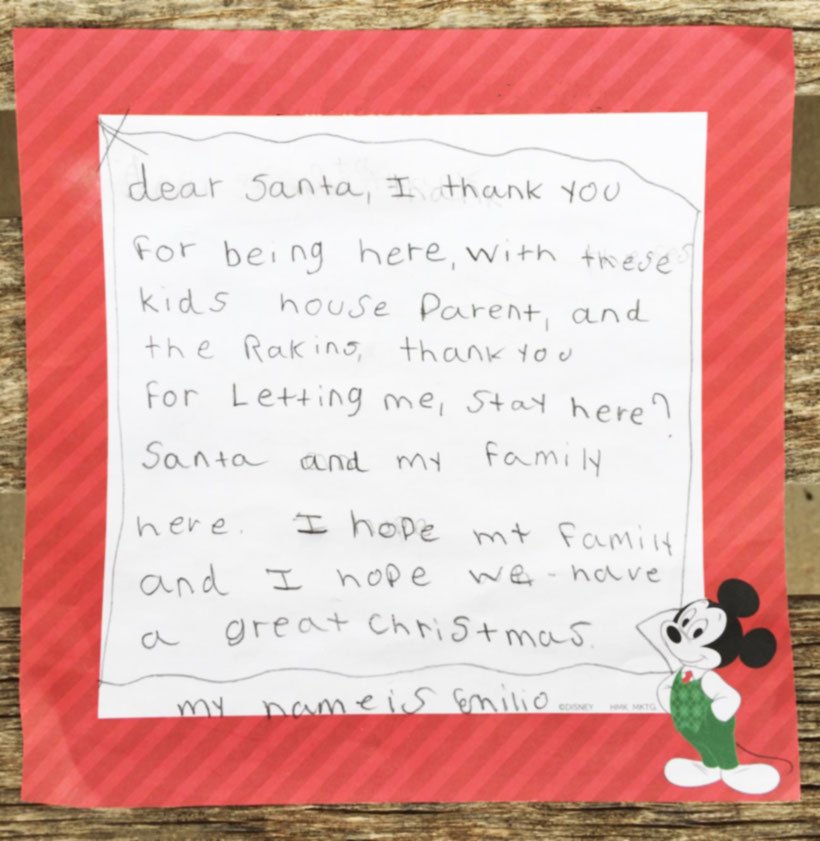 Dear Santa,
I thank you for being here, with these kids, houseparents, and the Rankins. Thank you for letting me stay here, Santa, and my family here. I hope my family and I hope we have a great Christmas. 
My name is Emilio
"Blessed", Kaia, Age 14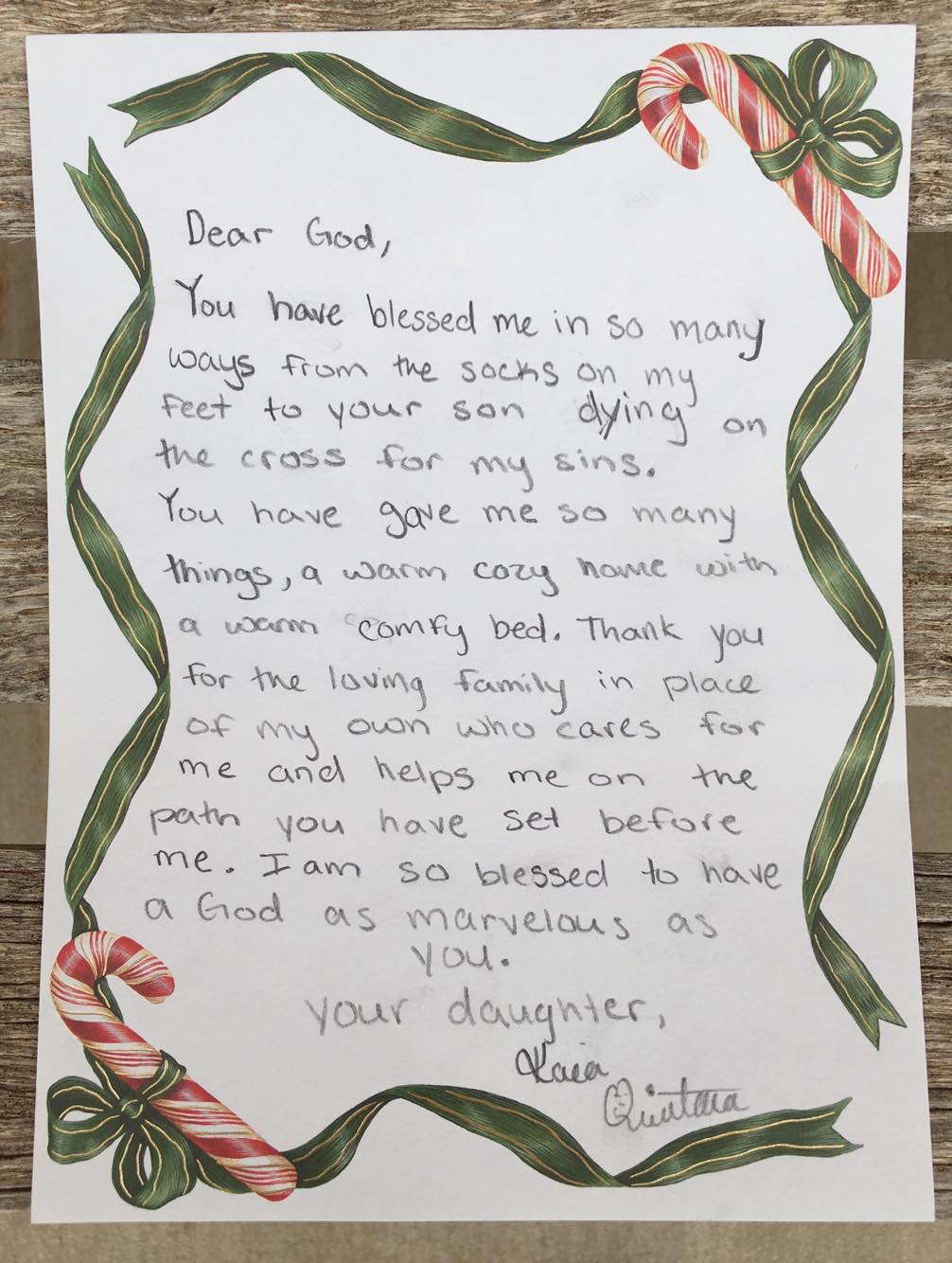 Dear God, 
You have blessed me in so many ways from the socks on my feet to your son dying on the cross for my sins. You have gave me so many things, a warm cozy home with a warm comfy bed. Thank you for the loving family in place of my own who cares for me and helps me on the path you have set before me. I am so blessed to have a God as marvelous as you.
Your daughter,
Kaia
Keep following our new blog to see more!